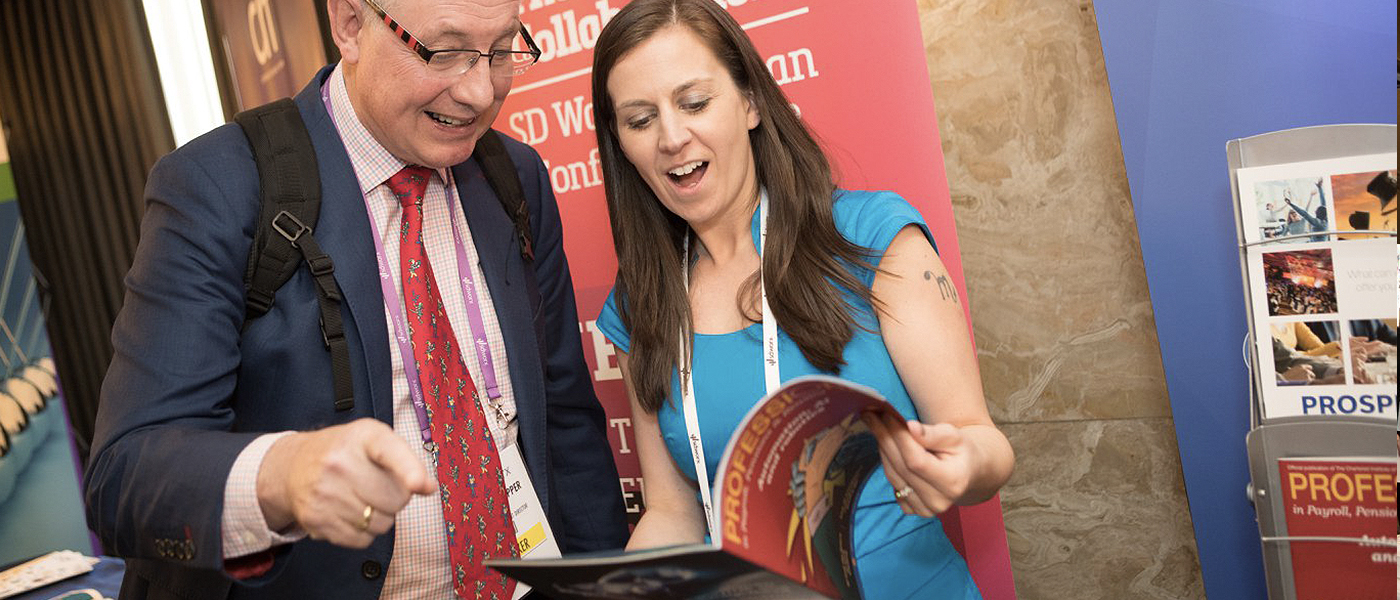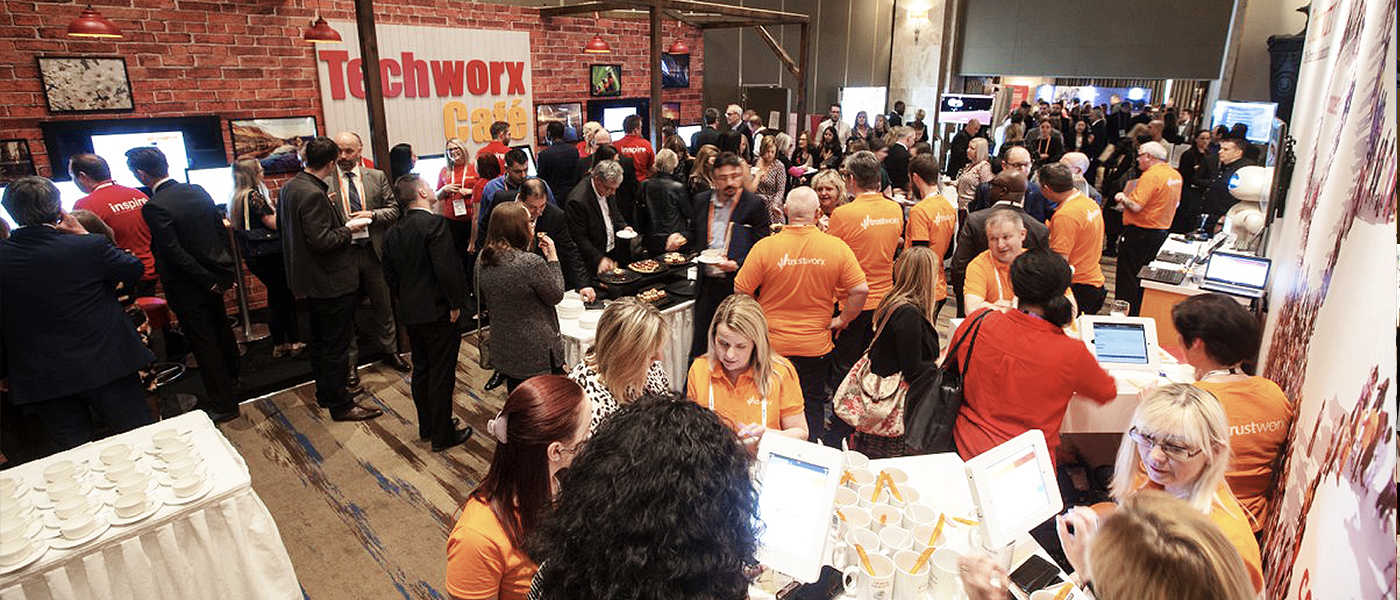 Client: SD Worx
Event: SD Worx European Conference
Venue: London Hilton, Park Lane
Held at the London Hilton on Park Lane, SD Worx's European conference is one of our biggest annual events, and, with this year's conference featuring Naga Manchetty as host and Baroness Tanni-Grey Thompson as a key-note speaker, we knew this event would be even more ambitious. Each year the event has a new theme, and for the 2018 conference it was 'The Future of Collaboration'. What better way was there to get into the spirit of collaboration than by working closely with our client?
Together, Genero and SD Worx discussed everything from production to artwork to create a unique event perfectly designed to amaze and delight attendees. Some of this artwork was specifically created for Trustworx, one of the conference's many workshop-inspired stands. The design was crucial as it needed to represent the brand's several aspects: the service it offers; its collaborative networking nature; its online presence, and its emphasis on utilising technology to build a community. True to the event's theme of collaboration, we held multiple meetings with our client and edited designs until both sides were truly satisfied that the result showcased Trustworx's core values. We also had to set up the TechCafe, a stand design that we've rolled out several times for different SD Worx events, but slightly varies in layout and content every time. The European conference required a rearrangement of the stand's composition to suit the venue and style of the event, but we still ensured TechCafe maintained their brand values and their cosy, coffee shop-style atmosphere.
On the big day, it was all hands-on deck for our team. At 4AM, we entered the venue and began setting up the conference to the high quality we expect of ourselves. We were kept especially busy with AV and technical elements such as dedicated internet to ensure all delegates were on social media and to maintain the smooth running of recordings and total coverage of everything the conference had to offer. This included setting up an on-site editing suite where a highlights reel-style edit could be played at the end of the day as a summary of the event, with a polished full edit following a few days later. A vital element that SD Worx wanted to convey was the global nature of their company, which we achieved by livestreaming the event via Youtube to SD Worx offices around the world, perfectly encapsulating the collaborative nature of the event.
It goes without saying that working at live events can be demanding – fortunately, Team Genero thrives under pressure! Within just 45 minutes, we transformed a workshop space into an entertainment area fully equipped for a live band. In addition to setting everything up, we also provided the furniture for all exhibitors, supplied branded light boxes, and designed a range of pull-up banners to represent the workshops at the afterparty as a reminder of the fantastic success we all created together as one collaborative team